Drumroll Please: Our First Christmas Tree-Inspired Fragrance Is Here
And it's Limited Edition.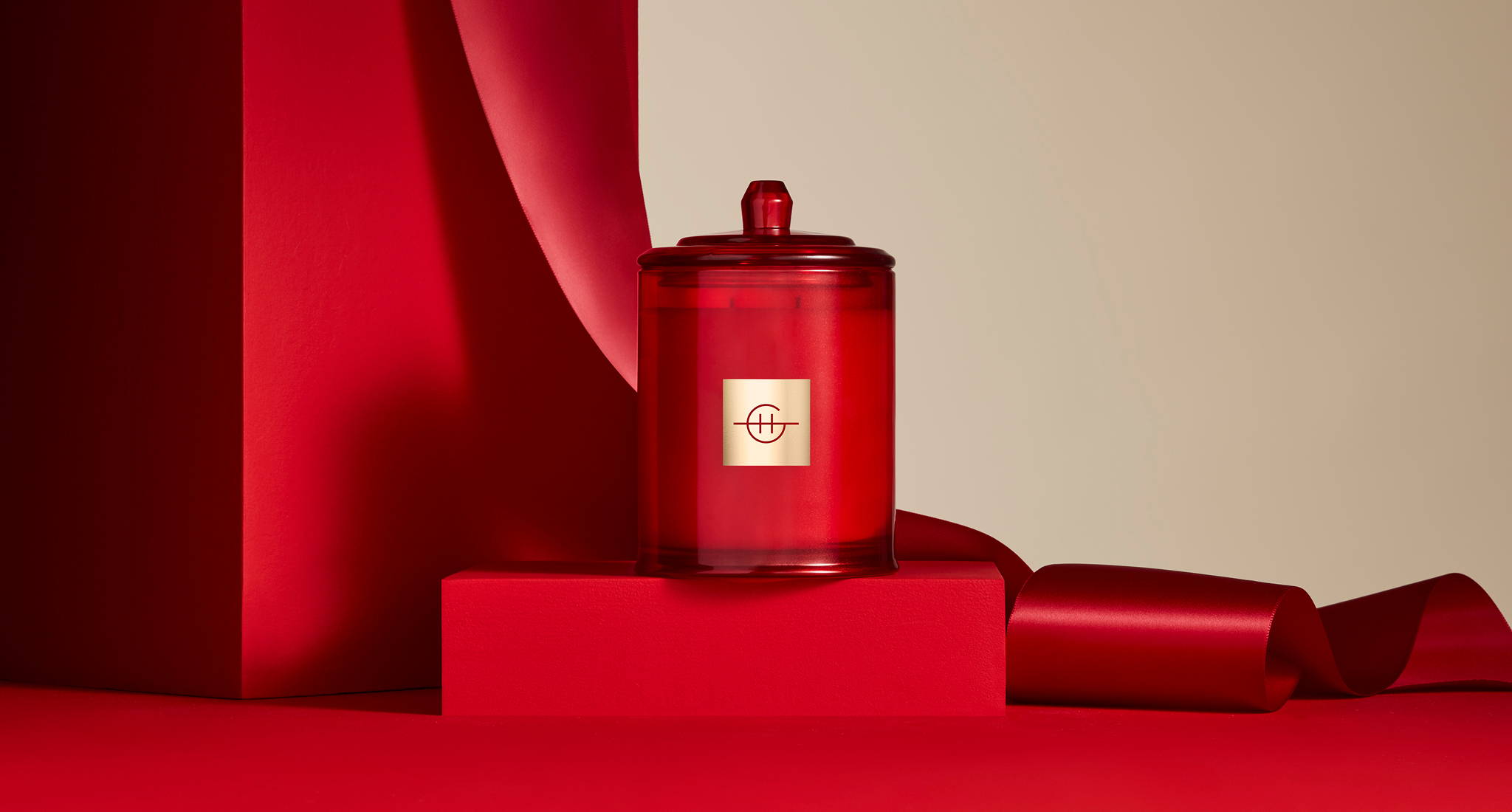 The moment you wake, you feel the magic – Christmas morning is finally here. The first thing you notice is a delicate wisp of aromatics in the air. There's warming cinnamon, spicy clove and juicy blood orange. The kitchen table heaves with festive treats: decorative cookies, a jolly fruit-studded pudding and spiced punch. Dressed in sparkles for Yuletide, you welcome loved ones, pulling them close. The sweet green notes of a grand pine tree serve as an olfactory backdrop to the festivities, imbuing every interaction with celebratory cheer. Michael Bublé and Mariah provide a jubilant soundtrack as you press bauble-red cocktails into your guests' hands. All this has been captured in our new limited edition Christmas Morning 380g Soy Candle.
The perfect way to toast the season, this candle is powerfully evocative. Our first-ever pine fragrance, it conjures up visions of lush wreaths, garlands and, of course, a magnificent star-topped tree. Top notes of Blood Orange and Bergamot bring a freshness that enlivens Clove, Cinnamon and Cypress at the heart. The base blends Pine and creamy warm Musk for a truly special scent that will transport you straight to Christmas day.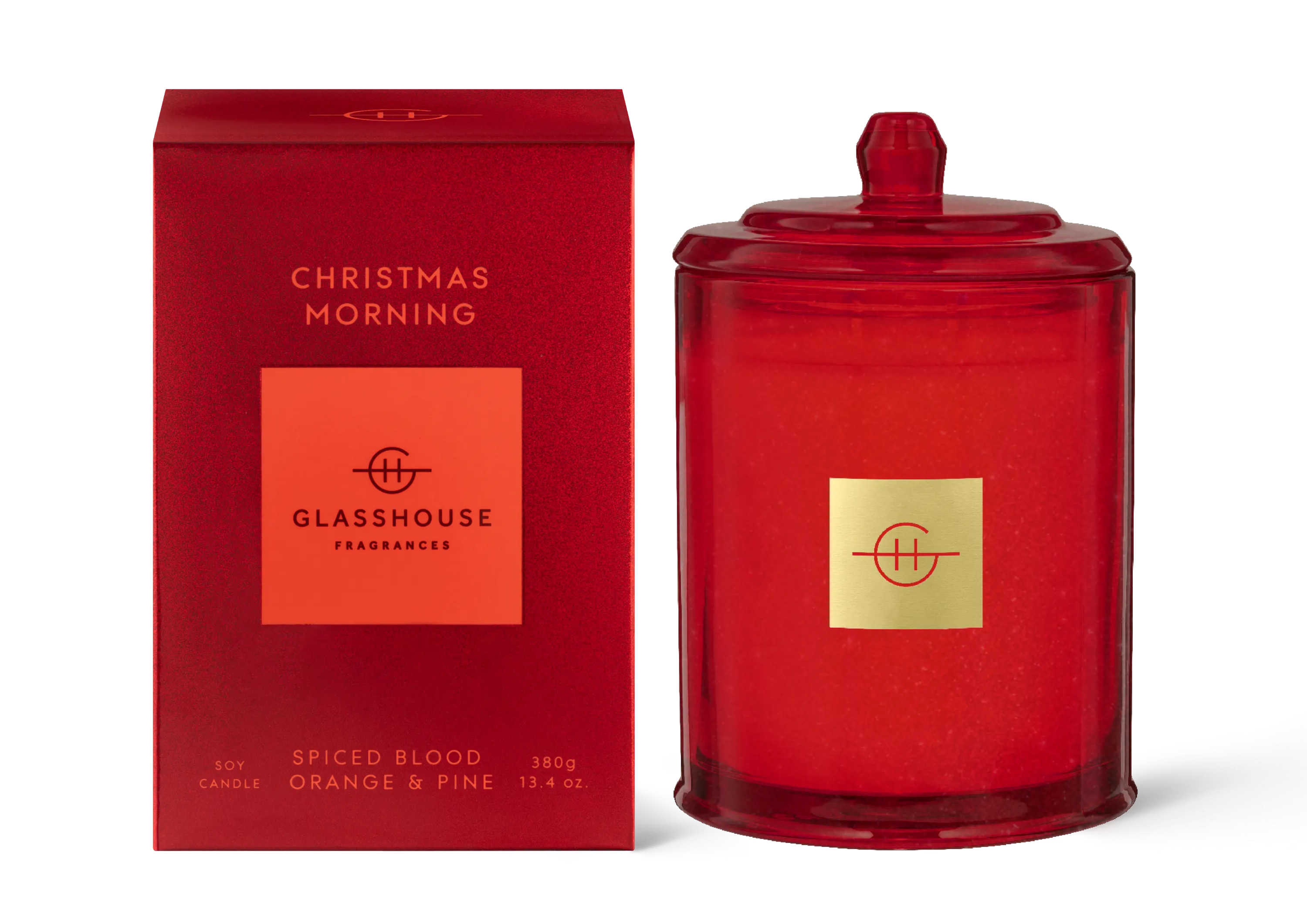 - NEW & ONLINE EXCLUSIVE -
CHRISTMAS MORNING
Spiced Blood Orange & Pine
Top Notes: Blood Orange, Bergamot
Middle Notes: Clove, Cinnamon, Cypress
Base Notes: Pine, Warm Musk
AVAILABILITY
Glasshouse Fragrances' Christmas Morning 380g Soy Candle is available exclusively online at glasshousefragrances.com from September 20, while stocks last.


discover more christmas candles