Sorry, this competition has ended.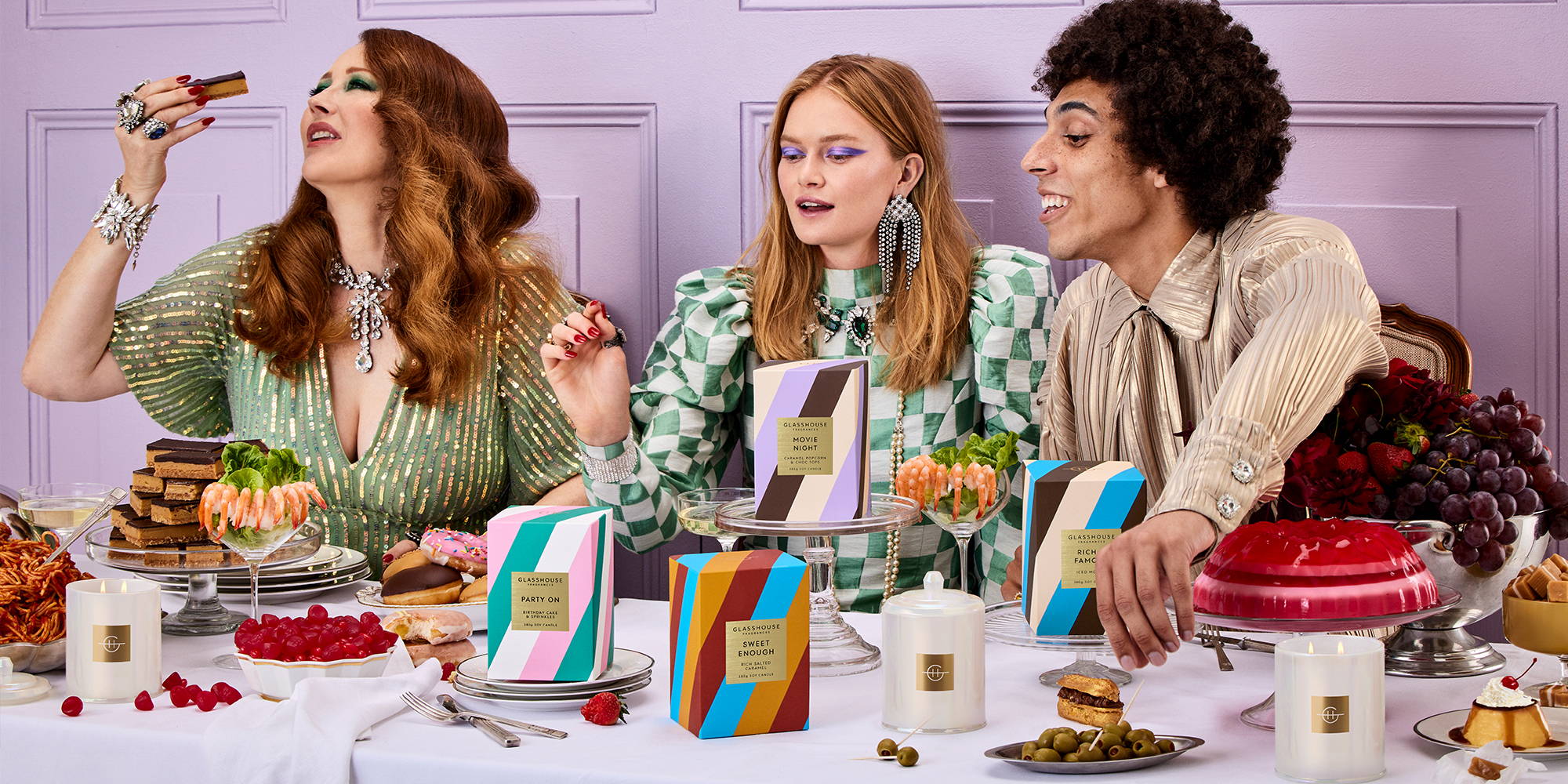 can you guess the mystery fragrance on your scented card to win a sugar coated collection pack?
can you guess the mystery fragrance on your scented card to win a sugar coated collection pack?

DISCOVER SUGAR COATED collection
SWEET ENOUGH
RICH SALTED CARAMEL
380G TRIPLE SCENTED SOY CANDLE
TERMS & CONDITIONS
Entries open to New Zealand residents 18 years or older who subscribe with valid details within the entry period only. Directors and employees (and their immediate families) of the Promoter or its related companies or agencies and Participating Retailers are not eligible to enter. Immediate families means spouse, ex-spouse, child, step-child, parent, step-parent, legal guardian, sibling or step-sibling. Entrants accept that by entering they will be contacted by email by GLASSHOUSE FRAGRANCES to receive marketing and communication material. All emails will provide an opportunity to unsubscribe. The Promoter reserves the right, in its sole discretion, to refuse to accept entries which are incomplete, indecipherable, offensive, do not comply with these terms and conditions or which contravene any applicable laws or regulations. Entry period is 5th November 2021 09:00am (AEST) to 10th January 2022 11.59PM (AEST). Three winners who have completed their details and answer correctly will be selected at random, using a randomised algorithm, on 12th January 2022, and notified via contact details provided. Each prize contains 1 x Movie Night 380g Candle, 1 x Sweet Enough 380g Candle, 1 x Bakery Binge 380g Candle, 1 x All Red Ones 380g Candle, 1 x Rich & Famous 380g Candle, 1 x Party On 380g Candle, 1 x Mystery 380g Candle valued at NZD$59.99 each. Total prize pool valued at NZD$1,259.79. The Promoter will provide each winner with instructions on how to claim their Prize. It is the responsibility of each winner to comply with the Promoter's instructions. The Promoter will take all reasonable steps to identify and notify each winner in an attempt to ensure that each winner receives their Prize. However, if a winner cannot be identified or does not claim the Prize within one week of the date on which the winners are determined, their Prize is forfeited and will be awarded to the next best entry to be determined no later than 19th January 2022. The prize cannot be exchanged, transferred or redeemed for cash. We reserve the right to vary the terms of, or cancel the competition at any time without notice.