Online Exclusives Guaranteed To Bring Joy
Level-up with our most sought-after finds, exclusively online.
Our next-level Christmas collection just got better with an online exclusive offering of extra special items that you won't find anywhere else.

From cult-favourites (that we couldn't resist bringing back!) to dazzling accessories and even some brand new scents; this year we're feeling the festive spirit online in our biggest way yet.

Consider yourself a Scent Addict? Watch CEO and co-founder Nicole Eckels unpack all the details and explore the exclusive collection below.

But be quick! Our online exclusives are so good they won't be around for long.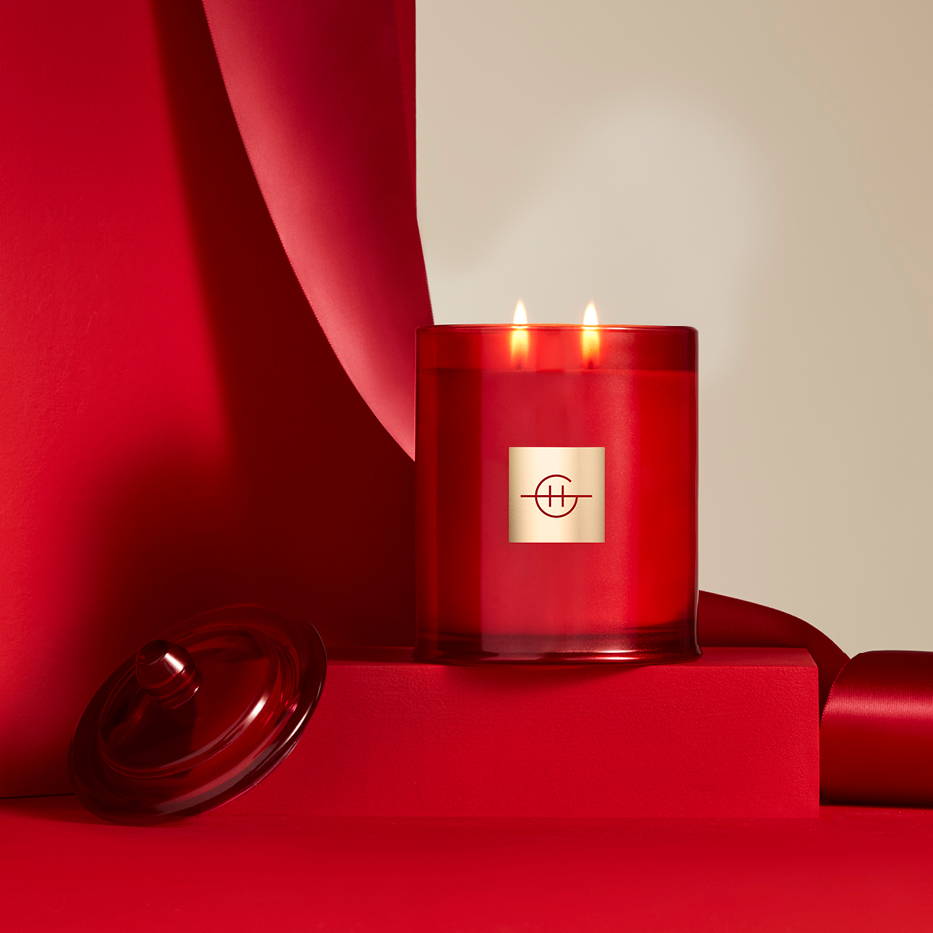 - NEW & ONLINE EXCLUSIVE -
CHRISTMAS MORNING
Imagine: Christmassy aromatics (warming cinnamon and spicy clove) with splashes of blood orange and bergamot for sparkle. On the base, there's pine and creamy musk to round out this fresh-but-festive scent.
Spiced Blood Orange & Pine
380g Triple Scented Soy Candle
- ONLINE EXCLUSIVE -
UNDER THE MISTLETOE
Undeniably romantic, this mouthwatering blend features the season's main players – cinnamon, apple and red berries – with a sweet caramel twist. Difficult to resist, like a lover's kiss, it's a pleasure to be drawn in.
Spiced Apple & Red Berries
380g Triple Scented Soy Candle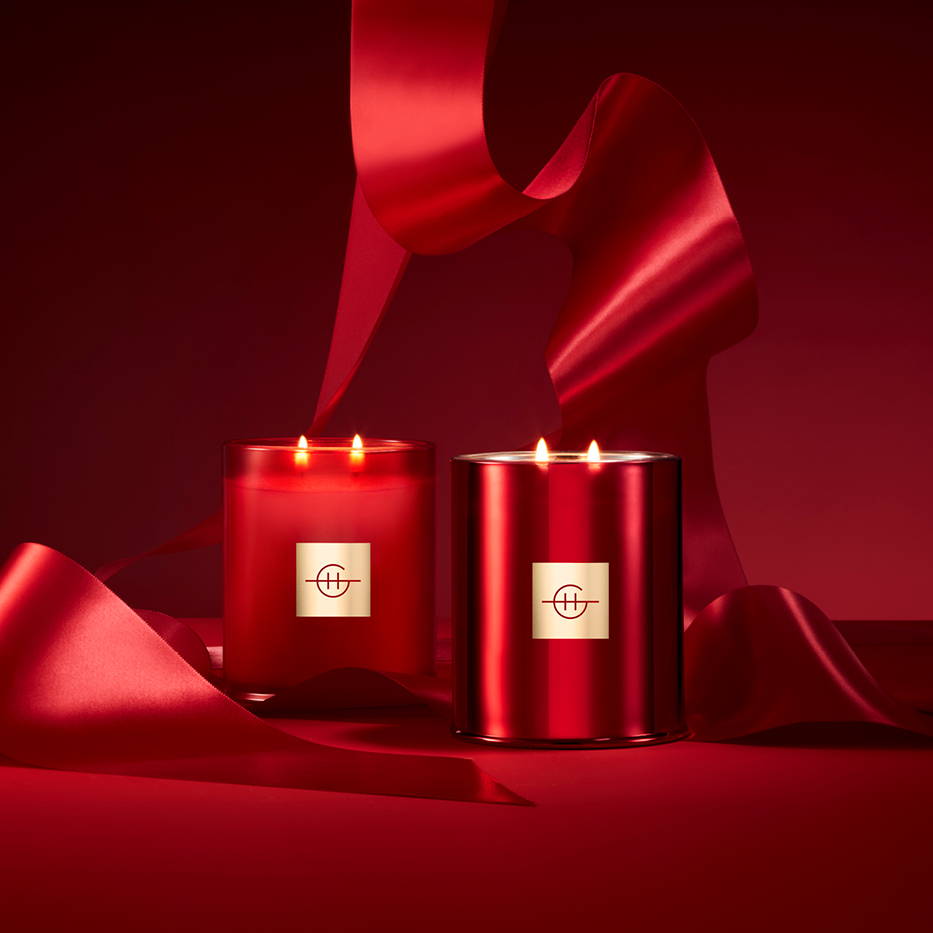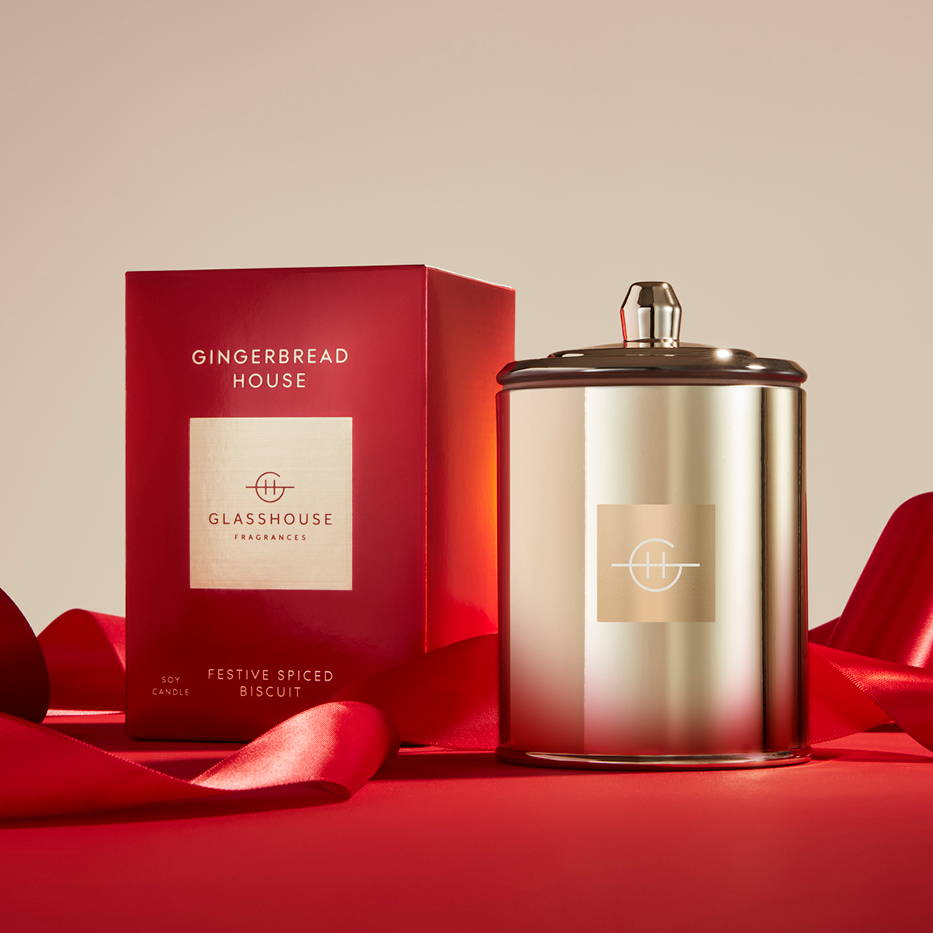 - ONLINE PRE-RELEASE -
GINGERBREAD HOUSE
Everyone's favourite Chistmas gourmand, supersized! Equal parts ginger, nutmeg and caramel, plus a splash of Bourbon vanilla – you can almost smell the royal icing and candy decor.
Festive Spiced Biscuit
760g Triple Scented Soy Candle
- ONLINE EXCLUSIVE -
SPINNING CAROUSEL
Give your favourite fragrance a festive makeover. Our decorative Spinning Carousel twirls with delight atop any 380g candle. Start a new tradition with our most mesmerising accessory.  
Spinning Carousel Accessory
Fits Any 380g Candle (sold separately)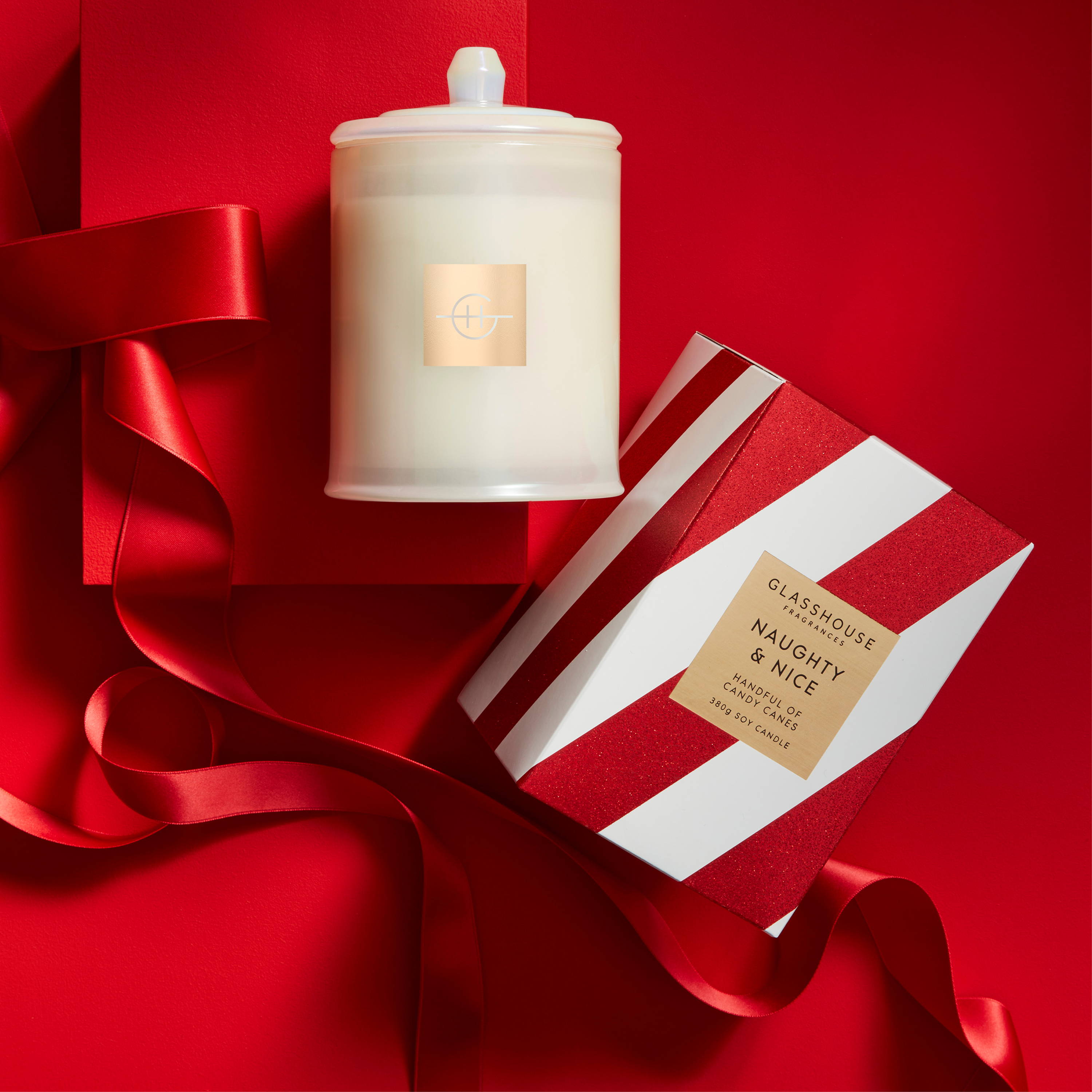 - COMING SOON & ONLINE EXCLUSIVE -
NAUGHTY & NICE
Inspired by festive candy canes, discover the brand new seasonal addition to our Sugar Coated collection. Mint, Sugared Coconut, and creamy Vanilla elevate this decadent take on a crowd-pleasing fragrance.
AVAILABILITY
Glasshouse Fragrances' Christmas 'The Colour of Christmas Collection' 380g Soy Candles are available online at glasshousefragrances.com from September 20, while stocks last.