8 Kris Kringle Gift Ideas for Fragrance Obsessives
Festive gifting can be a delightful but daunting task. The challenge lies in finding that perfect present that not only fits your budget but also leaves a lasting impression. This year, Glasshouse Fragrances has got you covered, offering a curated selection of Kris Kringle gifts that are sure to spread joy and cheer. From enchanting candles to chic car diffuser gift sets, options start from just $19, making it easier than ever to find that special something for everyone on your list.
Not convinced that small gifts can have a big impact? Take a sneak peek at these Secret Santa picks.
discover kris kringle gift ideas
A TAHAA AFFAIR
Vanilla Caramel
30g Christmas Bauble


An exquisite decoration containing a delectable mini candle, it'll envelop any space in tropical warmth, care of pineapple, coconut, and sweet caramel notes.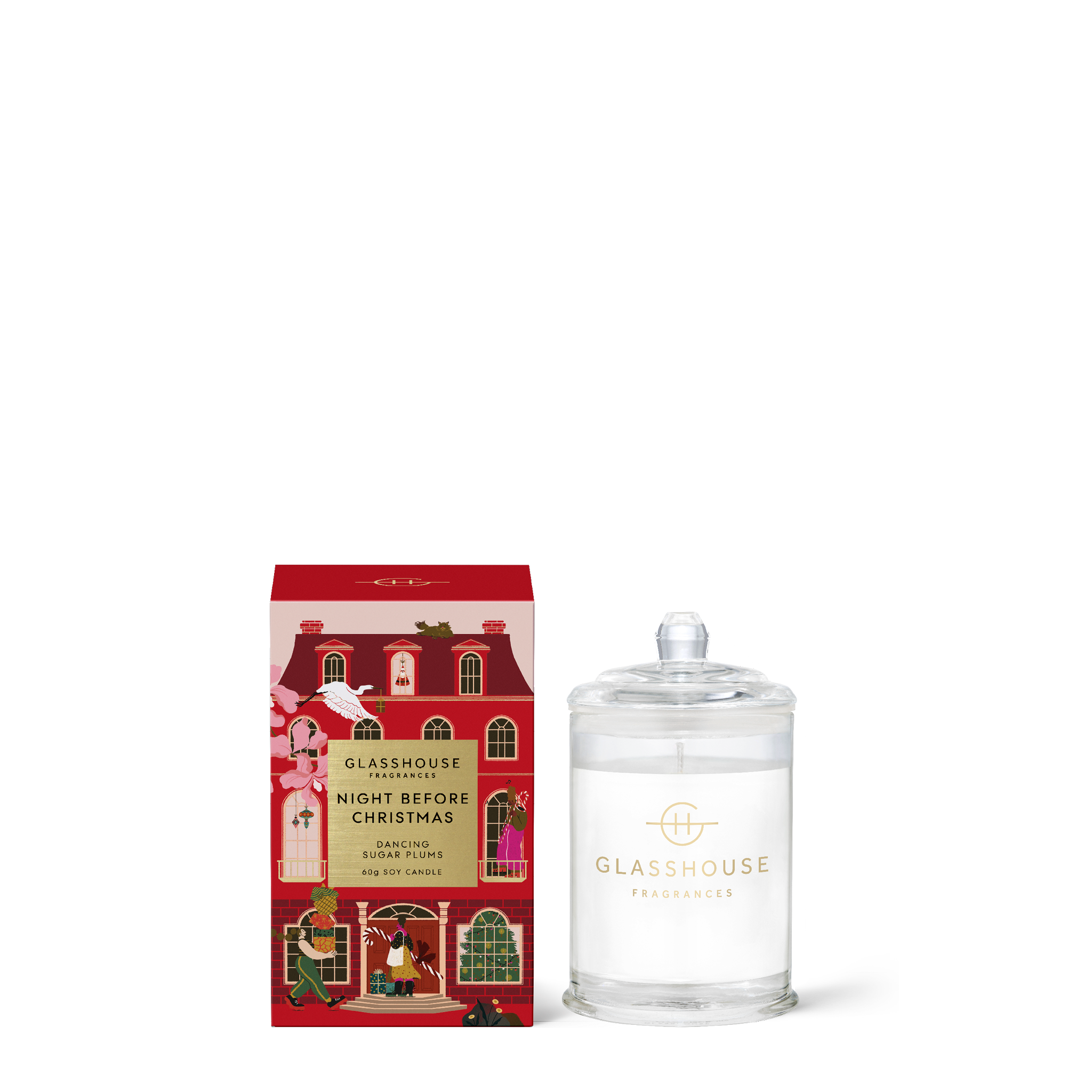 NIGHT BEFORE CHRISTMAS
Dancing Sugar Plums
60g Triple Scented Soy Candle


A captivatingly festive blend of blackcurrant, plum, lemon and lavendar, it evokes the essence of the holidays, inviting Christmas magic into their home.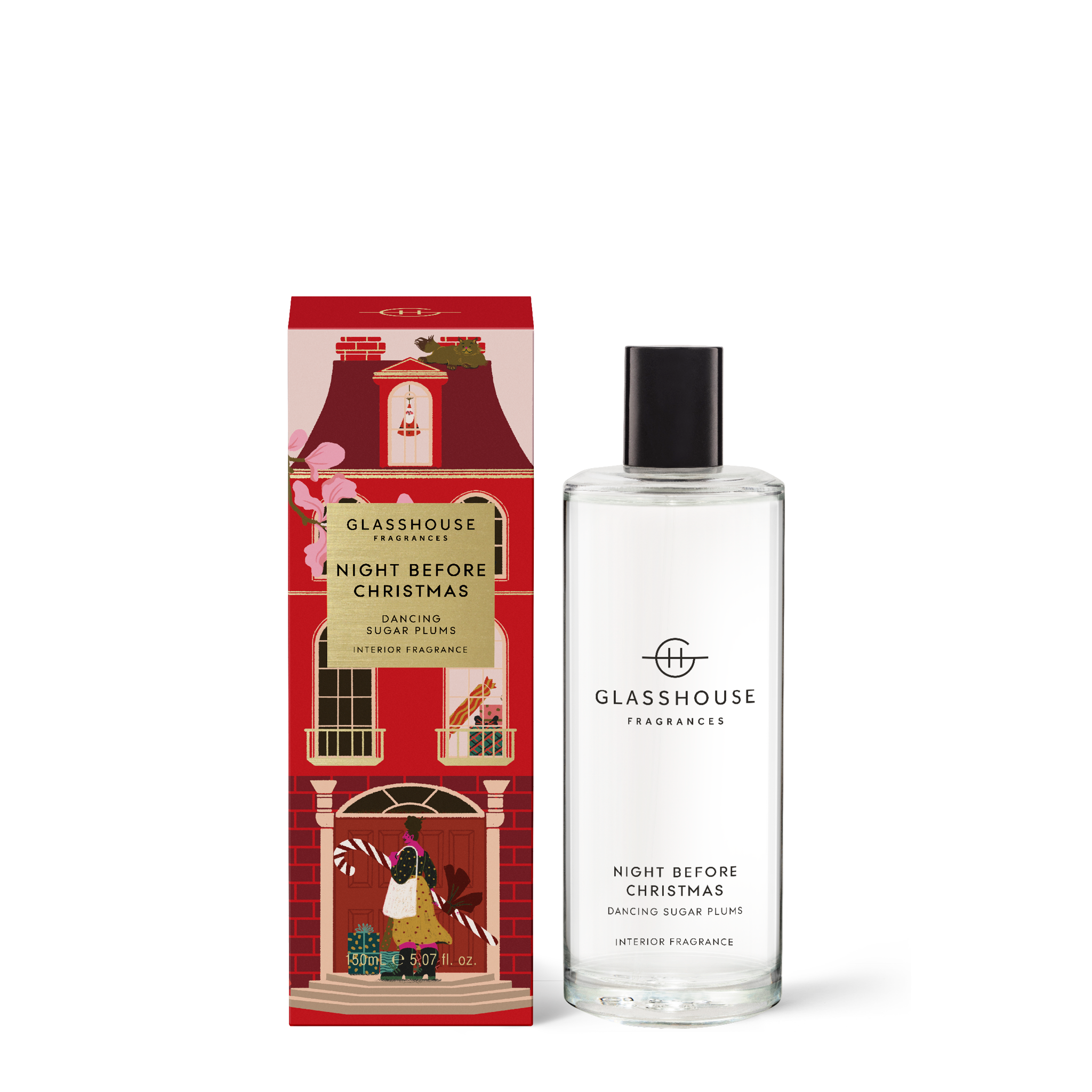 NIGHT BEFORE CHRISTMAS
Dancing Sugar Plums
150ml Interior Fragrance


The same Christmassy scent but in interior fragrance form, this delux room spray is the quickest way to transfor any space into a holiday haven.
CAR DIFFUSER
Assorted Fragrances
Gift Set

Elevate their driving experience with this opulent refillable car diffuser set. With a bonus charming snow globe keychain.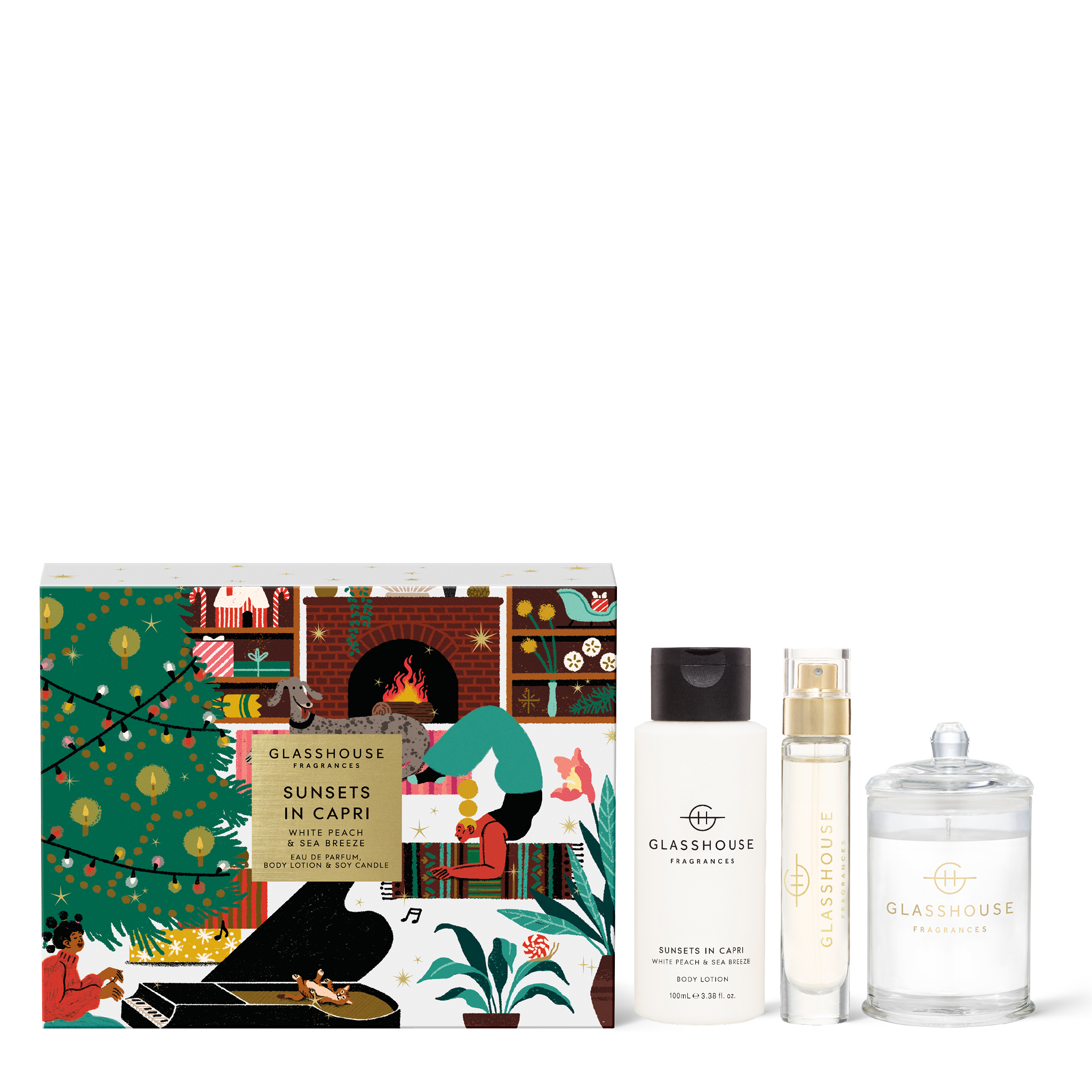 SUNSETS IN CAPRI
Fragrance Gift Set

This set channels the ambience of an Italian sunset with a matching fruity-fresh 100ml Body Lotion, 14ml Eau de Parfum, and 60g Triple Scented Soy Candle.
AVAILABILITY
Glasshouse Fragrances' Christmas 'The Colour of Christmas Collection' available online at glasshousefragrances.com, while stocks last.